The standard options available in all Content List modules: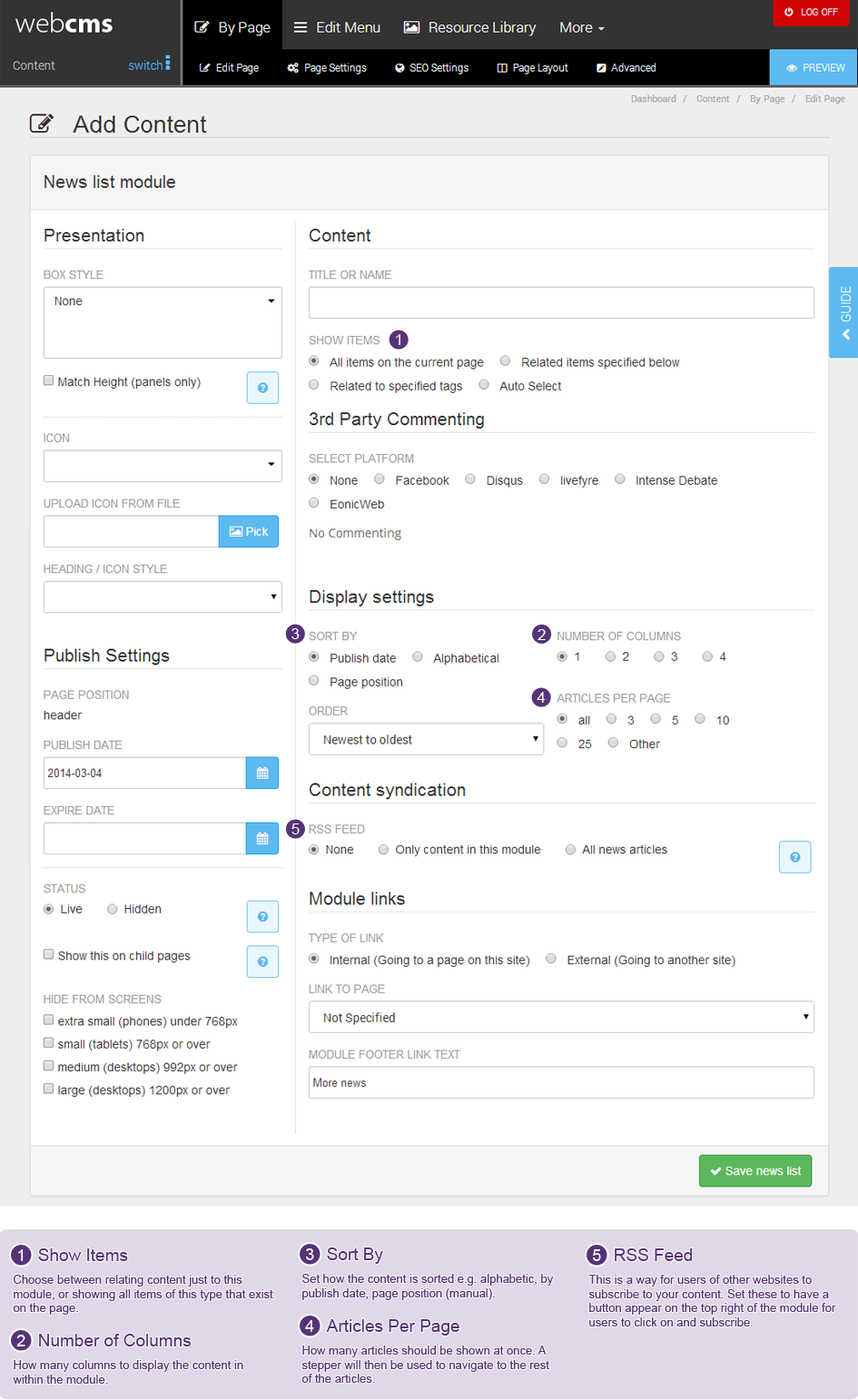 Content Types
Content types are the actual pieces of content that get added to a module. For example: A News Article Listing module will contain News Articles. Each one of these articles is a piece of content. When you add a module to the page it will contain an add button. This is where you can add your news articles.
If you have selected to show "Relate items specified below" then you can add content from within the edit module page using the "Find Existing" and "Add New" buttons above.